Eyes Wide Open Healing Program
Eyes Wide Open
Healing Program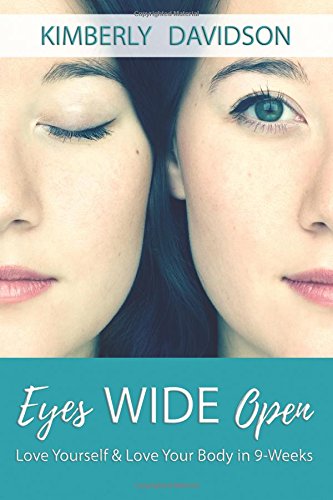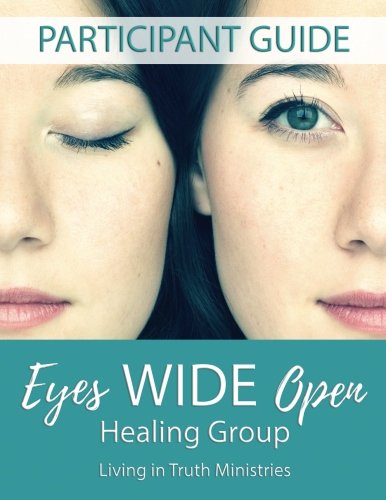 Millions of women find themselves stuck in a cycle of negative thinking and destructive behaviors when it comes to food and body-image. It's time to break free!
This 10-week healing program emphasizes spiritual and emotional healing from the many worldly lies surrounding food, body-image, and self-esteem. Through community-based support and individual study, this program will help you discover truth, find hope, and embrace freedom with like-minded sisters-in-Christ. Questions? CLICK HERE
Weekly meetings (approx. 2 hours)
Homework (w/light reading & questions)
A safe/loving environment to share and be yourself
Biblical truth to replace worldly lies
Support and encouragement from your leaders and other participants
Practical tools to help you learn, grow, and live in freedom
10-week commitment
Enrollment fee varies depending on location
Group size is limited and advanced sign-up is mandatory. Some groups have a waiting list, so be sure to contact us right away to ensure placement
*This program is not intended to take the place of medical or psychological care.
Come through the program with a small group of women that meet face to face at a set location, day, and time.
Experience the program from the comfort of your own home through online video conference. All you need is a computer, a good internet connection, and a web camera.
Help students break the cycle of disordered eating and negative body-image and disciple them through the Word of God at the same time!
Not sure if this program is right for you? 
Try answering the following questions: 
Do you regularly obsess about food, weight, appearance, or exercise?
Do you get on the scale daily and feel good or bad, depending on the number?
Do you refuse to eat certain foods, progressing to restrictions against whole categories of food? (e.g., carbohydrates,
fats, sugars, etc.)
Do you talk frequently about feeling fat or overweight, despite weight loss?
Do you have food rituals? (e.g., eating foods in certain orders, excessive chewing, rearranging food on a plate)
Do you avoid mealtimes or situations involving food?
Do you exercise rigidly—despite weather, fatigue, illness, or injury?
Do you hide food?
Do you eat in secret?
If you answered "yes" to any of the questions listed above, you could be struggling with disordered eating. Exploring
issues surrounding food and body-image in a small group setting can help you break the chains of toxic thoughts and
destructive behaviors.
Bring Eyes Wide Open to Your Community
Leader kit provides you with all the tools, support, and materials needed to offer this program in your own setting.
"I would strongly recommend Living in Truth Ministries to anyone looking to provide healing. This material has been, and continues to be, a God send to our community!" — Crossroads Church
"The love, care, wisdom, and practical tools that can be gained through this ministry will be life transforming." — Eve Center
"This is an awesome resource. The guide provides helpful weekly outlines, beneficial tips to stay encouraged as a leader, and guidelines to engage participants and create an environment conducive to authentic vulnerability and sharing."
"Very detailed plans let you know exactly which points to cover."
"Eyes Wide Open changed my life… I had been struggling with disordered eating for years… I had read every book, watched every video, listened to every podcast, and searched every blog in a desperate hunt to find freedom. All my attempts were futile. They were missing the most important component… JESUS! …My Eyes Wide Open group offered a support system of loving, caring women that were walking the same path of faith, all breaking free from the grasp of the enemy. I have been healing and walking even closer to Jesus ever since."
"This study will lead you to begin to see yourself as the wondrous work of art God Himself has created you to be."
"Taking the class was definitely a turning point in helping me overcome insecurities and poor body-image."
"The connection with Scripture is the "secret" to the program. If you love God's Word and know its power to transform lives, you will love this program."