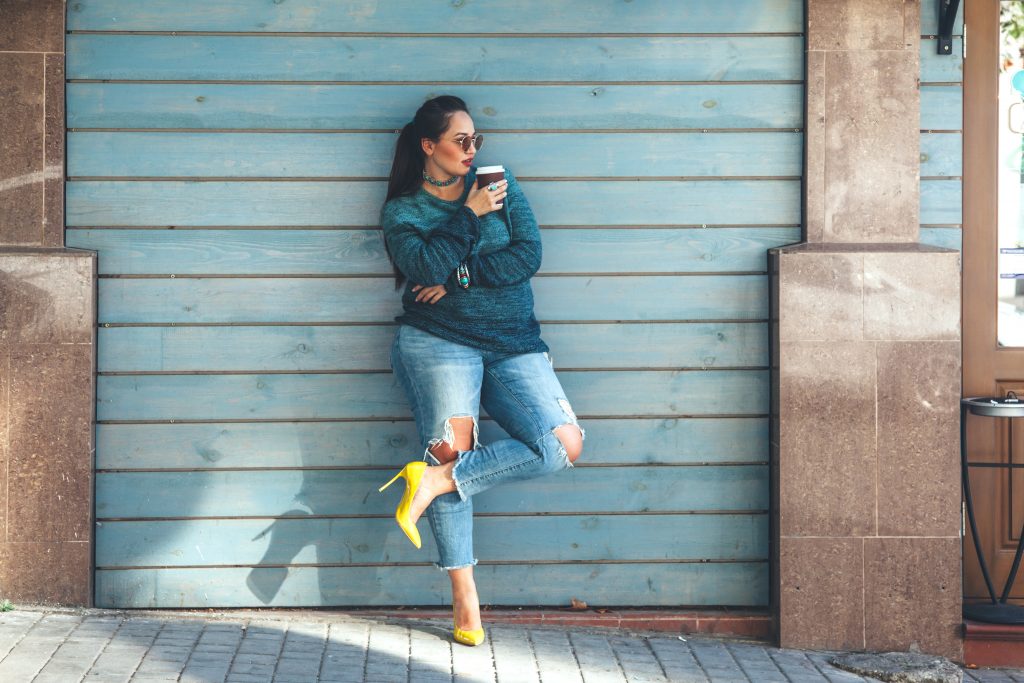 Frequently Asked Questions (FAQs)
Getting answers to those burning questions. 
(Click bullet points below for easier navigation.)
What does "living in truth" mean?
Incorporating biblical truth and principals into your day to day life.
What is the purpose of Living in Truth Ministries?
To help every woman live freedom from worldly lies surrounding food and body-image and embrace the unique plan God has for her life.
What programs or services do you offer?
Who Am I Really? A

 

12-day journey to discover your true identity

Eyes Wide Open A 10-week journey to break the chains of food and body-image 
What is Eyes Wide Open (EWO)?
A healing program that emphasizes spiritual and emotional healing from disordered eating, poor body-image, and low self-esteem.
What is the purpose of the program?
To help women break free from toxic thoughts and destructive behaviors surrounding food and body-image through the renewed mind. To help women see them see themselves through God's eyes.
What can I expect from this healing group experience?
A safe environment to heal and be real. 
How is a healing group different from a small group bible study?
A healing group is a place to implement biblical truth and practical tools and resources that will help aid the healing process.
Who is this program designed to support?
Women (age 18 and up) who struggle with any of the following: binge eating, restricting, purging, over-exercising, poor body-image, or low self-esteem. 
What type of commitment is involved?
A two hour meeting once-a-week for 10 weeks and daily homework with light reading and questions to answer.
How often do groups meet?
Once a week for a total of 10 weeks.
How much time will I need to spend preparing at home before each meeting?
30 minutes or less each day in-between meetings.
What if I don't get my homework completed?
Still come to the meeting, but keep in mind, you will get out of the program what you put into it. Completing
homework and meeting participation are both important parts of the healing process.
How long does each meeting last?
How many times do we meet?
There are 10 meetings including the introduction meeting.
What is the age range for women coming through this program?
How big are groups?
Onsite groups are 10-12 women (including leaders)

Online groups are 6-8 women (including leaders)
What is the cost of the program?
Cost varies depending on location and type of group, but in general, cost ranges from $50 to $75 per participant.
What if I can't afford the participation fee?
If you cannot afford the program fee on your own, we suggest that you ask a family member to help with the fee by becoming your sponsor. It is important for you to be vested and committed to your healing recovery.
How do I know if I have disordered eating or body-image issues?
Do you…
Regularly obsess about food, weight, appearance, or exercise?

Get on the scale daily and feel good or bad, depending on the number?

Refuse to eat certain foods, progressing to restrictions against whole categories of food? (e.g., carbohydrates,
fats, sugars, etc.)

Talk frequently about feeling fat or overweight, despite weight loss?

Have food rituals? (e.g., eating foods in certain orders, excessive chewing, rearranging food on a plate)

Avoid mealtimes or situations involving food?

Exercise rigidly—despite weather, fatigue, illness, or injury?

Hide food?

Eat in secret?
If you answered "yes" to any of the questions listed above, you could be struggling with disordered eating. Exploring issues surrounding food and body-image in a small group setting can help you break the chains of toxic thoughts and destructive behaviors.
If I participate in this healing program will I be "labeled" with an eating disorder?
No, an eating disorder is a clinical diagnosis given by a medical professional. Many of the women coming through our program have never been diagnosed with an eating disorder.
How can I find a group in my community?
Click on "Find a Local Group" on our website and we will reply back with available options given your location.
What if I can't find a group in my community?
You can either join an online group through Living in Truth Ministries, or you can email us at
livingintruthministries@gmail.com and learn how you can help bring the program to your community.
What if I need to miss a meeting?
We understand that sometimes things come up and you cannot attend a meeting. If that happens, let your leader know ahead of time so they do not worry about you. If you know ahead of time that you will need to miss more than 2 meetings, we recommend you wait and come through the program when your schedule is less busy.
Is information shared in group meetings kept confidential?
Yes. Everyone must sign a confidentiality and limitation of services agreement form during the first meeting.
Confidentiality is a critical part of this healing journey.
Can non-Christian women come through this program?
Yes, but keep in mind the program is biblically based and heavily focused on God and His truth.
Is this program only for women?
Yes, women age 18 and up.
Does this program replace medically advised treatment?
No. This program is not intended to take the place of medical or psychological care. Eyes Wide Open provides supplemental care and addresses the spiritual side of healing.
Do leaders work with my health care team?
No. Leaders of the program are not professionals. They are trained volunteers that often have personal experience
with these types of issues.
Do participants need a medical referral?
How could I get involved with your ministry?
Contact us through the contact form on our website and someone will connect back with you.
How can I make a financial donation to your ministry?
Donating to Living in Truth Ministries is simple. Simply click the DONATE button on our website and you can donate with a credit card or through Pay Pal if you have an account.
Can I do this program on my own by just purchasing the materials?
Yes. However, keep in mind, the program was designed to be done through a small group. If you do the program on your own, you will not get to experience the program in its entirety and will miss out on a very important component of the healing process, community support.
Can I host a small group in my home?
Absolutely! You will want to purchase the Eyes Wide Open Healing Group Program Kit, however, so you have access to the program videos and other resources. You can split the cost between the women in the group. You will also want to make sure you have space to meet near computer access to view online content videos during your meeting times as well.
How can I tell others about the program?
Word of mouth is the best way to tell others. You can also share information from our website or from our promo page where you can copy, paste, and share a promo video, images, and text. Follow and share on social media as well!
My medical team needs to know about this! How can I get you connected?
Let them know a little about us and then have them email us at livingintruthministries@gmail.com to learn more.
Can we customize a program package to fit a particular group size?
Yes, however, the material in the program kit has been discounted so the cost of a customized kit might be more,
depending on what is included. You may decide it is a better value to purchase the entire kit as an initial investment
and then hold on to unused participant materials for future classes. This way all you have to purchase for your next
session is additional participant packs.
Should we charge for the group?
It is our recommendation that you do charge, and we have a reason why. First, it helps women be more invested and committed to their healing journey. Second, it helps reduce the cost for your organization so as not to be a financial barrier for hosting the program.
How much should we charge per person?
We recommend charging $50 per person. The participants receive a lot of materials when they come through the
program, so most will realize it is a good value for all they receive. Materials plus a 10 week healing program breaks
down to $5 a week, which is not a lot at all considering everything they will receive.
Should we have them pay up front or weekly?
You will want to charge participants up front since they receive most of their materials during the first meeting. That way, if they choose not to complete the program for some reason, you are not out the money for their materials.
What if a woman can't afford the participation fee?
It is important for women to be vested and committed to their healing recovery. If a woman cannot afford the program fee on her own, we suggest she asks a family member or friend to help with the fee by becoming her sponsor.
Can this program be used as an outreach tool?
Absolutely! The issues addressed in this program are a widespread problem in our culture, therefore, extending group participation to any women in your community is a great way to help them find healing and be plugged into a faith-based community of women.
What kind of aftercare is available to participants after the Eyes Wide Open 10-week program ends?
Participants receive a few different "end of group" support materials at the final meeting to help keep the healing
momentum going. These materials will be included in your Eyes Wide Open Healing Program package.
How do I sign up for the EWO Online group?
Click the Online Interest button and fill out response form. Someone will connect back with information regarding next steps.
How does the EWO Online healing group compare to the EWO Onsite group?
The EWO Onsite and Online groups are the same program. The main difference is that with the Onsite group,
participants meet in person at a specific location whereas the EWO Online meetings take place virtually through a
video conference meeting.
How do I find out when new groups are being offered?
Once you fill out the Online Group Response Form, we will contact you through your contact information provided to see if new groups being offered are compatible with your schedule.
What is the cost for the EWO Online program?
$75 plus tax and shipping which includes the program materials (shipped directly to you) plus the online experience.
How do I obtain my group materials?
Program materials will be shipped directly to the address that you provide when you make your purchase.
What type of access do I need to participate in the EWO Online group?
What is EWO OnCampus?
It is the Eyes Wide Open 10-week small group format healing program that is offered on a college campus through
student wellness centers, discipleship departments, campus ministry groups, or athletic programs. This EWO OnCampus provides college age women the opportunity to combat disordered eating and negative body-image when these issues are often prominent. The program also provides a wonderful opportunity to disciple women at the same time.
Why should EWO be offered on college campuses?
Statistics show that as many as 6% of teens entering college have a pre-existing, untreated eating disorder. At the same time, as many as 35% of students on college campuses are perceived as "normal" dieters when in reality 25% of these students most likely exhibit symptoms at a pathological dieting level. We believe it is important to equip college women with the tools they need to weed out worldly lies and live in God's truth so they can help pioneer a generation of women who are redefining beauty!.
What if there is no program on my campus or my daughter's campus?
College age women can participate in an Eyes Wide Open Online group to start their healing journey. Once they have completed the online program, they can share information about their journey and our program with decision makers on their campus to be an advocate for its benefit and purpose. Perhaps they could be the first Eyes Wide Open OnCampus student leader of an OnCampus group at their college or university to get the program started! We would love to help them!
How can I learn more about this program?
Visit our Eyes Wide Open OnCampus promotional page to learn more about this exciting and empowering program.
How can I bring it to my college campus or my daughter's campus?
Share information about the program with decision makers on campus such as the Dean of Students or campus life
administrators. You can also reach out to department chairs involved with areas such as the student wellness center or counseling services, campus women's department, or student clubs. You might also talk with leaders of campus discipleship programs including CRU, H20, or Navigators, Greek life, or the athletic department. Be sure to share the link to our Eyes Wide Open OnCampus promotional page. Share with them the reasons why you believe this would be in important and impactful program to offer. Connect us to people on campus and we will be happy to help!
Is it necessary for leaders to come through the program themselves before they lead?
It is not necessary, but it is helpful. When a church or organization is offering the program for the first time, they will most likely need to incorporate new leaders initially. Living in Truth Ministries provides tools, resources, and online training to support leaders regardless of their experience with the program. After the program is led the first time, you can recruit leaders from those who have come through the program the first time to lead a subsequent group.
Do leaders need to be trained?
Yes, training is required because this is more than a typical bible study. Because of the sensitive nature of these types of struggles, our goal is to equip leaders to handle women with care.
What kind of leader training do you offer?
We provide online leader training through our leader resource hub as well as detailed instructions through the Eyes
Wide Open leader guide. Coming through the program as a participant either onsite or online is also a great training ground for future leaders.
Is it necessary for leaders to have life experience surrounding food and body-image issues in order to lead?
We recommend leaders have some kind of personal experience with these issues, whether it is through themselves or someone they know personally.
If our leaders have questions throughout their time of leading, is there someone who can help?
Yes, the Living in Truth leadership team is available to answer your questions. Email us at livingintruthministries@gmail.com and provide a phone number or best way to contact you and someone will respond back as soon as possible.
How many times should we offer this program?
As many times as you feel the need. Many churches offer this program seasonally. Typically, when word gets out about the program, more and more women will want to experience it. When a new group is established, you can order additional materials from our online store.
What other tools and resources are available for participants and leaders?
We recommend that participants and leaders subscribe to Living in Truth Ministries so they can receive weekly
encouragement through our blog as well as our FREE eBook: Who Am I Really? A 12-Day Journey to Discover Your True Identity.
During the final meeting of the program, participants are given the Eyes Wide Open 40-Day Devotion and Prayer
Journal as well as a couple of other tools and resources to keep the healing momentum going.
For leaders, we have an Online Leader Resource Hub that leaders can access anytime. It contains coinciding videos and other support materials to enhance each meeting's group time. The leader hub also includes leader training videos and materials.