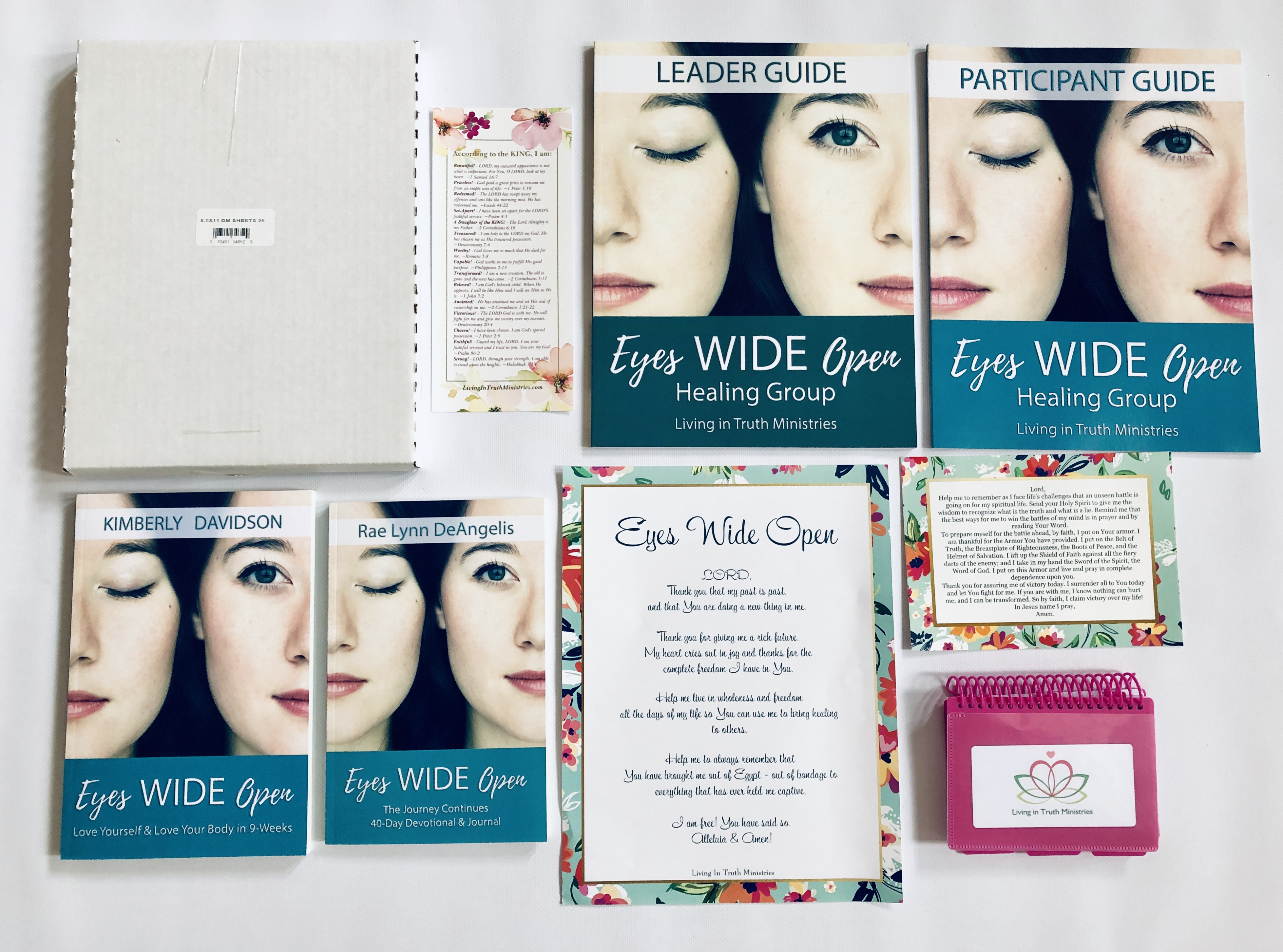 Eyes Wide Open Healing Group Program Package
Provides you with the basic materials to lead a group of 10 (2 Leaders & 8 Participants)
Books and Guides:
• 10 Eyes Wide Open Books by Kimberly Davidson
• 2 Eyes Wide Open Leader guides by Living in Truth Ministries
• 8 Eyes Wide Open Participant guides by Living in Truth Ministries
Leader Kit:
• Online Hub where leaders will access coinciding program videos, media , leader training, and other great tools & resources
• 8 Spiral Scripture card booklets
• 8 Prayer of Protection postcards
• Pack of dissolvable paper
End of Group Support Materials:
• 8 The Journey Continues: 40-Day Devotional by Rae Lynn DeAngelis
• 8 Final Prayer Document
• 8 According to the King bookmarks
NOTE: We recommend charging a $50 class fee per participant to help recoup program cost and ensure each participant is invested in the program. See our store for individual pricing and participant add-on packs.
Determine if our healing program is a good fit for your organization.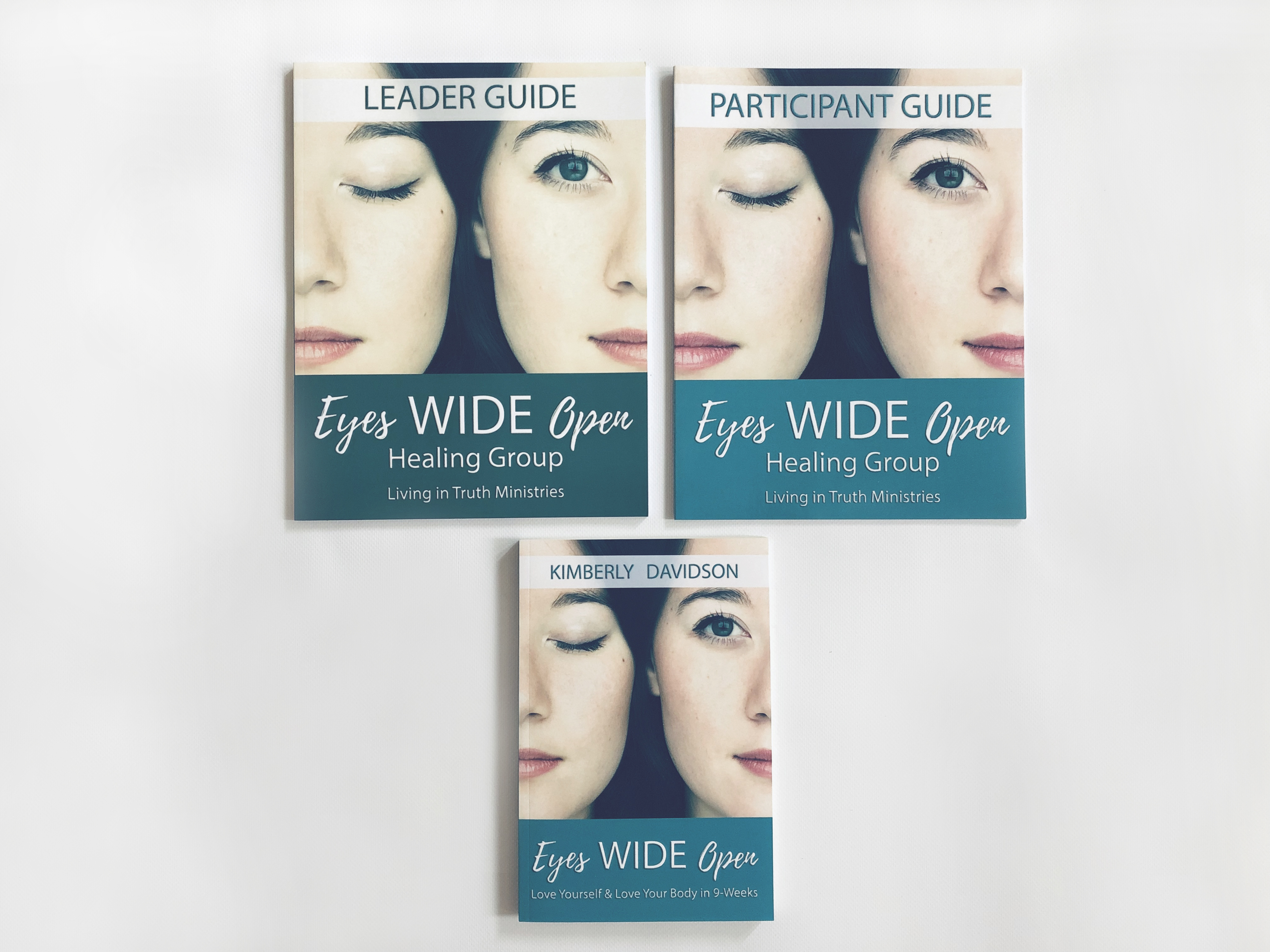 Eyes Wide Open Preview Pack
Includes: (Just the basics)
Eyes Wide Open Leader Guide – Includes all participant guide content, bonus material, step by step leader instructions, and simple to follow meeting outlines to help group members gain the most from this 10-week healing program.
Eyes Wide Open Participant Guide – Coincides with Kimberly's book and is used during personal study and small group time. Each week's outline includes scriptures for renewing the mind, thought-provoking questions, tactical lessons, and action challenges.
Eyes Wide Open Book – Includes daily readings and biblical truth to help women break free from toxic thoughts and destructive behaviors surrounding food and body-image.
Order a complete set of resources for an additional participant or to replenish for future groups.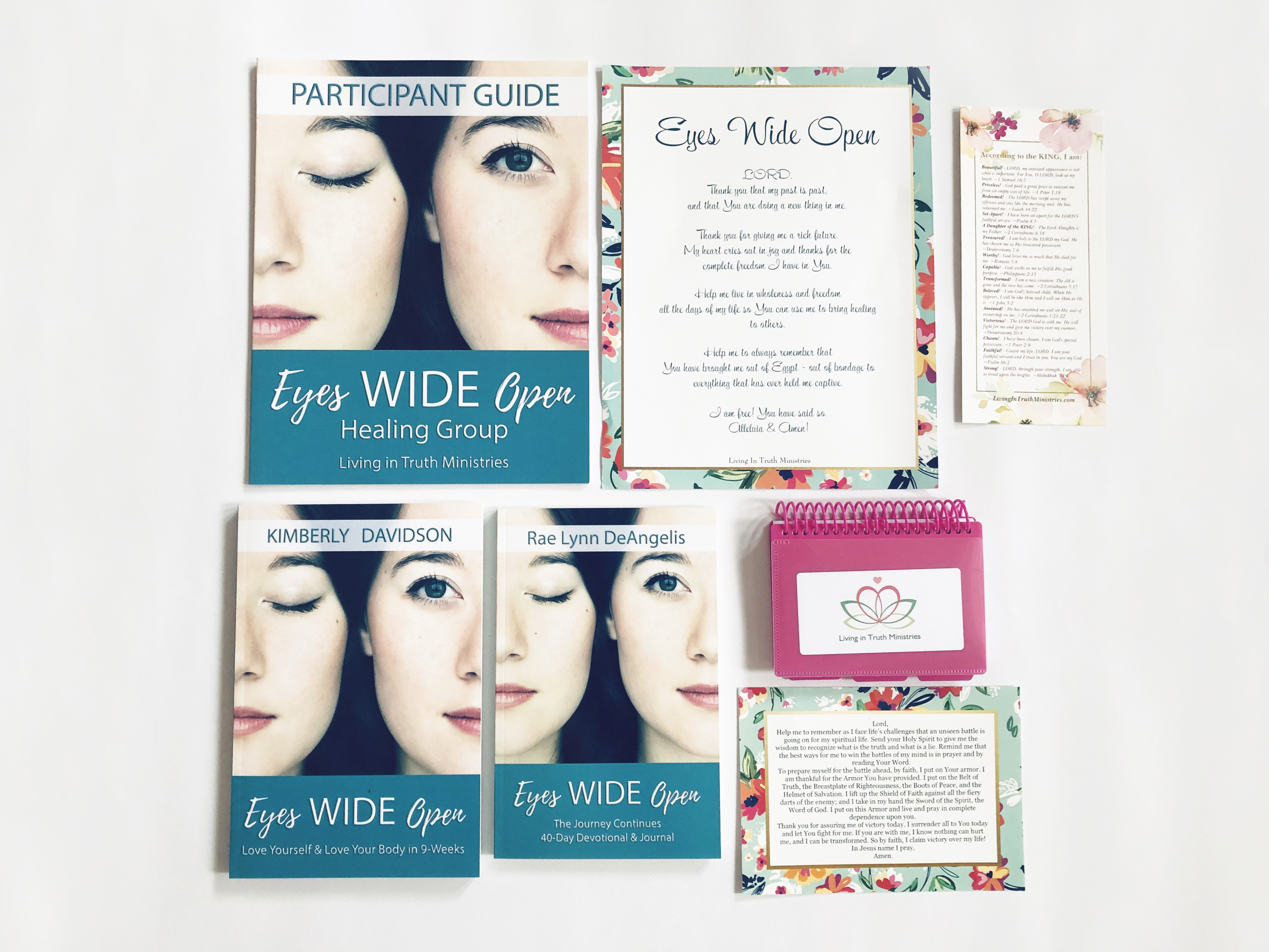 Add this item into your shopping cart for each additional participant over the recommended group size (8 Participants & 2 Leaders). This is also a way to restock your participant materials for subsequent groups. Pack includes:
1- Eyes Wide Open book by Kimberly Davidson
1- Participant Guide
1- Spiral Index Card Booklet
1- Final Prayer Document
1- Prayer of Protection Post Card
1- The Journey Continues 40-Day Devotional
1- According to the King Bookmark
Equip your leaders with the same great support materials participants receive.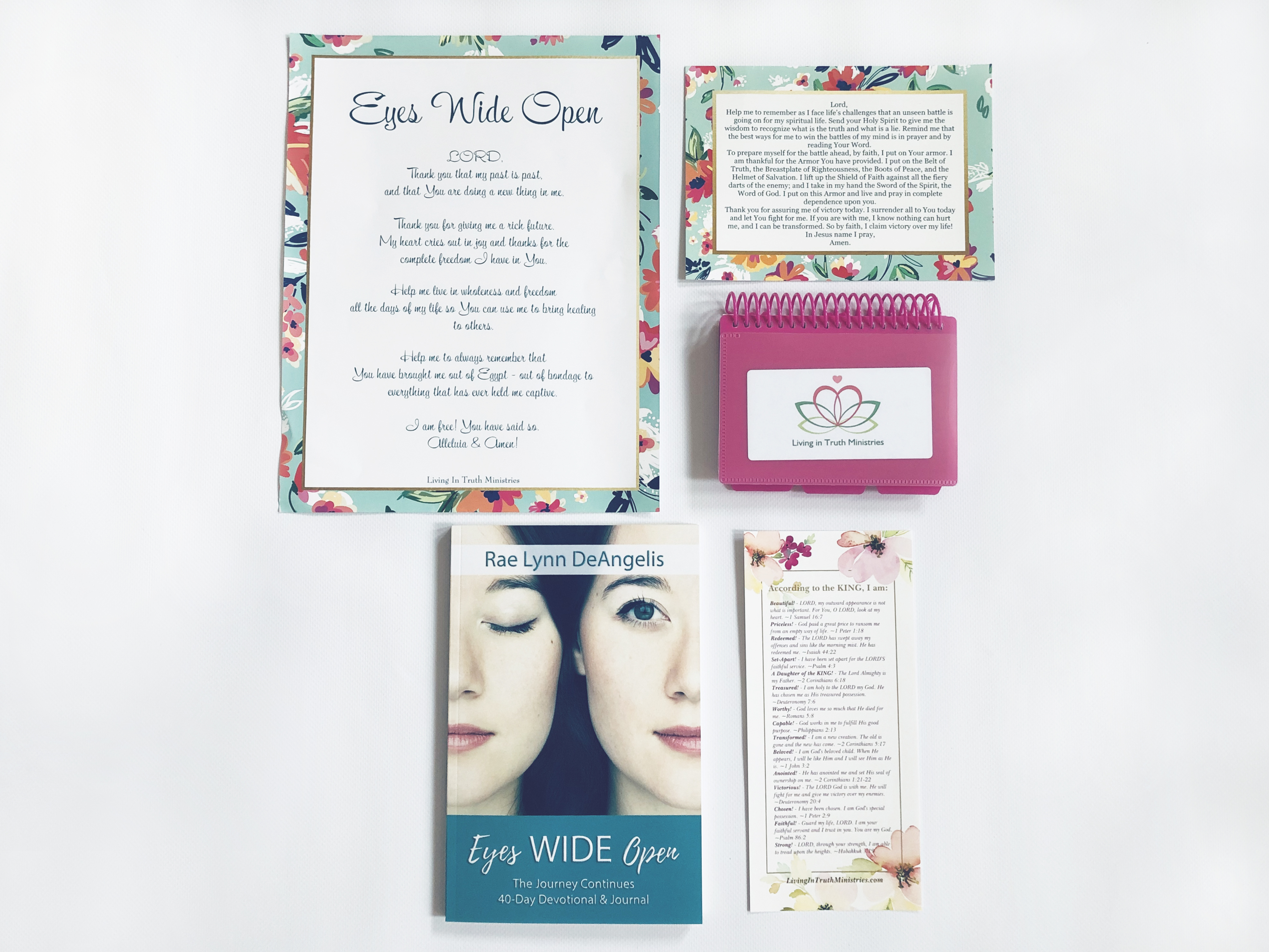 Equip your leaders with the same great support materials participants receive.
Leader Gift Pack Includes:
1- Spiral Index Card Booklet
1- Final Prayer Document
1- Prayer of Protection Post Card
1- The Journey Continues 40-Day Devotional
1- Scripture Memory Desk Calendar
1- According to the King Bookmark