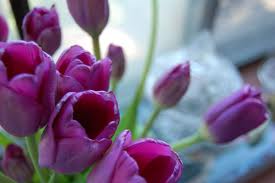 Did you know that only 4% of women around the world consider themselves beautiful?
How crazy is that!
And yet, I'd be willing to bet you struggle to see yourself as beautiful too.
How do I know?
The odds are in my favor. Ninety six percent is a pretty big spread.
Every woman has beauty… but not every woman sees it.
Why is it so hard to see it in ourselves?
We have bought into the world's definition of beauty. You know the one: blonde hair, blue eyes, long legs, slender figure, clear skin, tone body, gorgeous hair, voluptuous lips, big boobs, tiny waist, and the infamous Jennifer Lopez booty.
But here's the problem. Most of us don't fit that mold.
God created every single person to be a beautiful reflection of Him. 
When we look into mirror, we are only able to see one part of who God created us to be—our body. But who we are (our identity) is so much more than a body.
"The Lord does not look at the things people look at. People look at the outward appearance, but the Lord looks at the heart.'" ~1 Samuel 16:7
"Your beauty should not come from outward adornment, such as elaborate hairstyles and the wearing of gold jewelry or fine clothes. Rather, it should be that of your inner self, the unfading beauty of a gentle and quiet spirit, which is of great worth in God's sight." (1 Peter 3:3-4)
Is this Scripture saying that we shouldn't style our hair, wear cute clothes, or accessorize?
Not at all!
It's just saying that true beauty cannot be found in these things.
True beauty comes from within.
These magazine covers reveal the cultural shift concerning ideal body type portrayed in the media over the past fifty years.
Unfortunately, only 5% of women have the natural body type that fits this criterion. Images such as these have been manipulated by technology to make already thin models even thinner.
The end result?
Millions of women and girls going to unhealthy extremes so they can measure up to the standards of our culture.
Remember the Garden of Eden? The very first sin involved a woman and food. The enemy's tactic of deception worked so well the first time he continues to use it today.
The serpent deceived Eve into believing the "forbidden fruit" would give her something she longed for—to be like God.
The irony is that Eve was already like God. She and Adam had been made in His image.
Like Eve, we have been made in God's image. We are beautiful reflections of Him.
It's time to take back what the enemy stolen and embrace our true beauty within.