Daily Encouragement
Today's Post By: Rae Lynn DeAngelis It seems that no matter how brown the grass on our lawn becomes during the hot summer months, it greens up instantly after a storm. Why is that? The obvious answer would appear to be rain—plants need water to survive. While it's true that water is a necessary component for developing strong and healthy plants. It is not the only factor. Through a bit of research on the Internet, I've learned that there are several elements needed for grass...
Today's Post By: Rae Lynn DeAngelis Growing up my dad had a extraordinary way of making each one of us kids feel special. One memory in particular stands out among the others. I've shared once before about the game my dad and I played with my brother and sister. Dad would speak gibberish, and I would translate. We had our little game down to a science. And despite my siblings' attempts to trip us up, we kept the ruse going for quite some time. It may have driven my brother...
About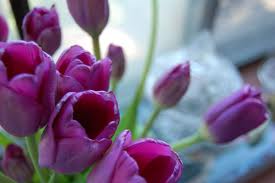 Living in Truth Ministries is a non-profit organization that helps women replace worldly lies with biblical truth, especially in the area of body-image, self-esteem, and eating disorders. Addressing the unique challenges facing women today, this Bible-based, support ministry empowers women to find true and lasting healing through the Great Physician, Jesus Christ.
The seed of truth, planted by the Spirit through the Word, can only grow and blossom as an outworking of God's perfect love.