Daily Encouragement
Today's Post By: Rae Lynn DeAngelis "For the Lamb at the center of the throne will be their shepherd; he will lead them to springs of living water." (Revelation 7:17) When I was a kid, my friends and I loved to explore creek beds. Navigating the tributaries by stepping across large protruding rocks, we would sometimes find stagnant pools of water isolated from the free-flowing stream. These murky sections smelled foul and stood in stark contrast to the clear, fresh bubbling...
Today's Post Written By: Erin Davis   I recently saw a news story about a website that is gaining popularity at an incredible rate. In fact, the site snagged one million new members last month alone. I won't share the web address, because it's not a site I want to encourage you to visit (if you're anything like me, you'd be Googleing it as soon as you read it, just to satisfy your curiosity). But, I do think that it's worth mentioning the site's premise. The website is...
About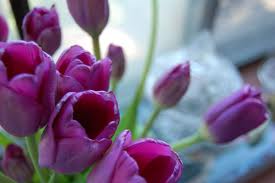 Living in Truth Ministries is a non-profit organization that helps women replace worldly lies with biblical truth, especially in the area of body-image, self-esteem, and eating disorders. Addressing the unique challenges facing women today, this Bible-based, support ministry empowers women to find true and lasting healing through the Great Physician, Jesus Christ.
The seed of truth, planted by the Spirit through the Word, can only grow and blossom as an outworking of God's perfect love.