Daily Encouragement
Today's Post Written By: Heather Rae Hutzel I absolutely despised writing when I was younger. So imagine my surprise when at age twenty-four I sensed a calling to write a book. And imagine the even bigger surprise of publishing that novel a year and a half later and feeling the desire to write more books. Life is funny sometimes. In novel writing, authors tend to categorize themselves into two main categories: plotters and pantsers. A plotter is someone who takes the time to create...
Today's Post Written By: Rae Lynn DeAngelis  "Why do you look for the living among the dead?  He is not here; he has risen!" (Luke 24:5-6) Need I say more? Read More →
Mission Statement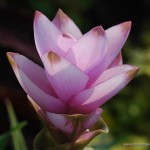 Our mission, represented by the acronym SEED, is to Support, Encourage, Empower, and Disciple women through the truth of God's Word.
Living in Truth Ministries exists to provide a safe, loving, Christian environment for women (all ages) who are living in bondage to the lies of this world. Addressing the unique challenges facing women today, this bible-based support ministry is designed to use God's unchanging truths to renew the mind, strengthen the body, and set the captive free. Together we learn, grow, and live in God's truth!
The seed of truth, planted by the Spirit through the Word, can only grow and blossom as an outworking of God's perfect love.
2014 Womens Conference
Who You Are...
Finding Your Everything...
When you are drowning in a storm, lost in the world of everyday life, finding hope and encouragement seems impossible. Giving up might seem like the answer, but it isn't. This video is, simply, powerful...