Daily Encouragement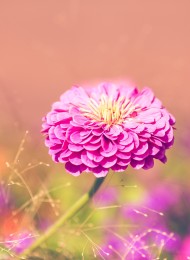 By Rae Lynn DeAngelis "I will instruct you and teach you in the way you should go; I will council you and watch over you." (Psalm 32:8) My husband Gerry and I just got back from a week of fun in the sun. Rest is good for the soul. We always come away from our vacation time feeling refreshed and ready to tackle the world. It's time to get back into the swing of things. Creating this blog post is step in the right direction. I'm passionate about writing. It's one of...
By: Rae Lynn DeAngelis "Do you not know that in a race all the runners run, but only one gets the prize? Run in such a way as to get the prize." (1 Corinthians 9:24) In high school our son and daughter ran track. My husband and I enjoyed going to their meets. Most track events are judged on individual performance; unless, of course, you are running a relay. Athletes seek to improve their personal times, being sure to do their very best in any given race. Of course they hope...
Truth, Hope, & Healing
See yourself as God created you to be – BEAUTIFUL!
We help women break the chains of self-esteem & body-image lies once and for all.
Our mission, represented by the acronym SEED, is to Support, Encourage, Empower, and Disciple women through the truth of God's Word.