Daily Encouragement
Today's Post By: Rae Lynn DeAngelis "We tend to want to pick our blessings from the tree while they are still green, yet God wants us to wait until they are fully ripe." ~Streams in the Desert  We live in a world of instant gratification. Americans have especially been groomed to see it, want it, and get it now. We can cook food in record time, travel the world in no time flat, and access information lickety-split.  For goodness sake, we can even have fun on demand. God is not...
Today's Post By: Heather Rae Hutzel To say I am a dog lover is huge understatement. I have dreamed of getting a puppy much like young girls dream of having a family someday. Last fall my dream came true and my husband and I brought home a sixteen pound, eight week old golden retriever puppy. Since that day our lives and our home have not stopped revolving around him. He has definitely been a handful at times, but he has brought an indescribable amount of joy into our lives. And now,...
About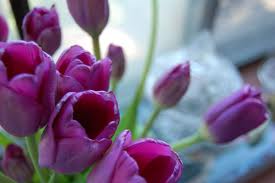 Living in Truth Ministries is a non-profit organization that helps women replace worldly lies with biblical truth, especially in the area of body-image, self-esteem, and eating disorders. Addressing the unique challenges facing women today, this Bible-based, support ministry empowers women to find true and lasting healing through the Great Physician, Jesus Christ.
The seed of truth, planted by the Spirit through the Word, can only grow and blossom as an outworking of God's perfect love.
Who You Are...
Finding Your Everything...
When you are drowning in a storm, lost in the world of everyday life, finding hope and encouragement seems impossible. Giving up might seem like the answer, but it isn't. This video is, simply, powerful...