Daily Encouragement
Today's Post By: Rae Lynn DeAngelis I have many dear friends but hadn't always been proactive about keeping in touch with them. I have my best friend to thank for teaching me what it means to be a good friend and to nurture valued relationships. Through her example I have learned the importance of phone calls, handwritten notes, and times of fellowship. The stuff memories are made of. This friend has always been the social coordinator for our group. Over the years she has always...
Today's Post By: Rae Lynn DeAngelis "Show me your ways, O LORD,  teach me your paths." (Psalm 25:4) One time when we were traveling to Florida, I took the wheel for a while so my husband could get some rest. Gerry had been driving for several hours straight, so by the time he had settled into the passenger seat, he was ready for a nap. In a matter of moments he was fast asleep. Ninety minutes later, he awoke and checked the map to see how far we had gone. Unfortunately, the...
About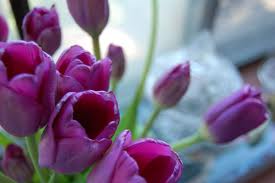 Living in Truth Ministries is a non-profit organization that helps women replace worldly lies with biblical truth, especially in the area of body-image, self-esteem, and eating disorders. Addressing the unique challenges facing women today, this Bible-based, support ministry empowers women to find true and lasting healing through the Great Physician, Jesus Christ.
The seed of truth, planted by the Spirit through the Word, can only grow and blossom as an outworking of God's perfect love.