Daily Encouragement
Today's Post By: Rae Lynn DeAngelis While loading my dishwasher one day, I noticed a broken glass on the top rack.  I picked up the broken pieces, finished the dishes, and continued cleaning the rest of my house. My next chore was vacuuming the living room.  As I went about the task, I felt something wet on my left hand.  Looking down, I noticed my hand was bleeding rather profusely.  Apparently, in my attempt to clean up the broken glass, I cut my finger.  It was strange because...
Today's Post By: Rae Lynn DeAngelis My husband and I celebrated our 25th wedding anniversary with a trip to Paris, France. While there, we took a daylong trip to London, England on a high speed train. Since we only had a few hours in the city, we didn't have a whole lot of time for sightseeing. However, we did have the opportunity tour Buckingham Palace. The queen was on tour in Scotland for a few months, so while she was away, the noble family opened up the State Rooms for public...
About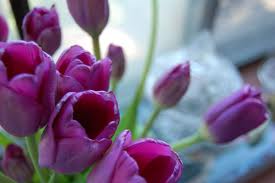 Living in Truth Ministries is a Bible-based support ministry that helps women and girls replace worldly lies with biblical truth. Addressing the unique challenges facing women today, especially in the area of eating disorders (anorexia, bulimia, over eating, and poor body-image), Living in Truth Ministries encourages and empowers women to find true and lasting healing through the Great Physician, Jesus Christ.
The seed of truth, planted by the Spirit through the Word, can only grow and blossom as an outworking of God's perfect love.
Who You Are...
Finding Your Everything...
When you are drowning in a storm, lost in the world of everyday life, finding hope and encouragement seems impossible. Giving up might seem like the answer, but it isn't. This video is, simply, powerful...