Daily Encouragement
Today's Post Written By: Rae Lynn DeAngelis "Again the one who looked like a man touched me and gave me strength. 'Do not be afraid, O man highly esteemed," he said. "Peace! Be strong now; be strong.' When he spoke to me, I was strengthened and said, 'Speak, my lord, since you have given me strength.'" (Daniel 10:18-19) As Jesus and His disciples made their way towards the Garden of Gethsemane, the weight that Jesus was about to endure was unimaginable.  I cannot...
Today's Post Written By: Rae Lynn DeAngelis Have you seen the movie called Edge of Tomorrow yet? I really liked it, but when the movie first began, I thought to myself This is really weird! Now, if you haven't seen the movie yet, and you want to be surprised, stop reading now. Reminiscent of the movie Ground Hog Day with Bill Murray, the main character (Tom Cruise) must repeat the exact day, over and over, until he is able to accomplish his mission to save the world from human...
Mission Statement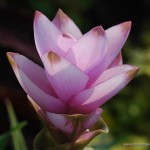 Our mission, represented by the acronym SEED, is to Support, Encourage, Empower, and Disciple women through the truth of God's Word.
Living in Truth Ministries exists to provide a safe, loving, Christian environment for women (all ages) who are living in bondage to the lies of this world. Addressing the unique challenges facing women today, this bible-based support ministry is designed to use God's unchanging truths to renew the mind, strengthen the body, and set the captive free. Together we learn, grow, and live in God's truth!
The seed of truth, planted by the Spirit through the Word, can only grow and blossom as an outworking of God's perfect love.
Who You Are...
Finding Your Everything...
When you are drowning in a storm, lost in the world of everyday life, finding hope and encouragement seems impossible. Giving up might seem like the answer, but it isn't. This video is, simply, powerful...