Daily Encouragement
Today's Post By: Rae Lynn DeAngelis "This third I will bring into the fire; I will refine them like silver and test them like gold. They will call on my name and I will answer them; I will say, "They are my people," and they will say, "The LORD is our God." (Zechariah 13:9) Many Scripture passages in the Bible speak of refining gold into pure gold. It is a beautiful illustration of God's method for shaping His children into He desires us to be. Gold...
Today's Post By: Rae Lynn DeAngelis Obedience is one of my stronger qualities, but every once in a while I find myself tempting fate, seeing how far I can push the limit without getting caught. Whenever my husband and I take long road trips, our goal is to make the trip in record time. If the highway speed limit is 70 mph, I set the cruise control on 75. (I've been told this is a "safe" speed to travel and not attract attention from highway patrolmen.) Unfortunately, a level...
About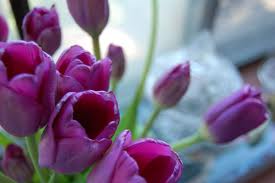 Living in Truth Ministries is a non-profit organization that helps women replace worldly lies with biblical truth, especially in the area of body-image, self-esteem, and eating disorders. Addressing the unique challenges facing women today, this Bible-based, support ministry empowers women to find true and lasting healing through the Great Physician, Jesus Christ.
The seed of truth, planted by the Spirit through the Word, can only grow and blossom as an outworking of God's perfect love.