Daily Encouragement
Today's Post By: Rae Lynn DeAngelis "So God created man in his image,  in the image of God he created him; male and female he created them." (Genesis 1:27) Our daughter and son-in-law love to capture life's moments through the lens of a camera, so I wasn't surprised when they began to purchase professional photography equipment, turning their hobby into a part-time business. They have a gift for taking amazing pictures and an exceptional way of capturing the image...
Today's Post By: Sheree Craig At a recent job interview, an open ended question left me stumped.  "Can you tell us a little about yourself?" I could tell you a lot about myself. Could you be more specific please?  Well, here goes nothing: I am a wife, mother, and can place the letters RN behind my signature. No, that describes titles held.  Okay, I know: I clean, run errands, cook, and try to instill positive thoughts into my children.  No, that describes tasks completed. "Can...
About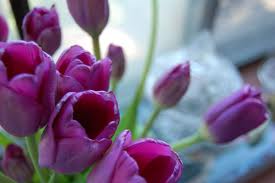 Living in Truth Ministries is a non-profit organization that helps women replace worldly lies with biblical truth, especially in the area of body-image, self-esteem, and eating disorders. Addressing the unique challenges facing women today, this Bible-based, support ministry empowers women to find true and lasting healing through the Great Physician, Jesus Christ.
The seed of truth, planted by the Spirit through the Word, can only grow and blossom as an outworking of God's perfect love.