Daily Encouragement
Today's Post Written By: Rae Lynn DeAngelis Before we left on our trip to New Smyrna Beach, my husband Gerry had to remind the Communion Coordinator that he was not going to be there for the next two Sundays. One of the guys who Gerry serves communion with overheard the conversation and mentioned that he and his family were going to be on vacation during that same time. They had plans to go to Orlando, Florida for the first part of the week but wanted to spend a couple of days at...
Today's Post Written By: Rae Lynn DeAngelis During a recent family vacation, I was swimming in the ocean with my niece and sister-in-law, riding bigger than usual waves caused by hurricane "Arthur". Although the tropical storm waited offshore, it still caused choppy conditions up and down the coastline. Some of the waves became so strong that they nearly knocked us off our feet. When I heard the shrill sound of the lifeguard's whistle and saw him waving his flag, I was on high...
Mission Statement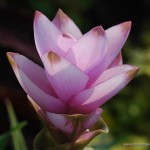 Our mission, represented by the acronym SEED, is to Support, Encourage, Empower, and Disciple women through the truth of God's Word.
Living in Truth Ministries exists to provide a safe, loving, Christian environment for women (all ages) who are living in bondage to the lies of this world. Addressing the unique challenges facing women today, this bible-based support ministry is designed to use God's unchanging truths to renew the mind, strengthen the body, and set the captive free. Together we learn, grow, and live in God's truth!
The seed of truth, planted by the Spirit through the Word, can only grow and blossom as an outworking of God's perfect love.
Who You Are...
Finding Your Everything...
When you are drowning in a storm, lost in the world of everyday life, finding hope and encouragement seems impossible. Giving up might seem like the answer, but it isn't. This video is, simply, powerful...