Daily Encouragement
Today's Post By: Sheree Craig The day begins as usual: that annoying sound persists until feet hit the floor; the mind remains dormant until a fabulous invention called coffee enters your system and the process begins to prepare for the day ahead.  With everybody ready to go, you hit the door running. Once arriving at the destination, work begins.  The morning flies by, consumed with phone calls, errands, paperwork, emails, etc.  Time arrives for a break.  Back to work after enjoying...
Today's Post By: Rae Lynn DeAngelis We all struggle through life in one way or another.  Where I have found myself struggling most, falling prey to Satan's lies, is in my desire for the approval of others. So strong was this compulsion to please others that it became the driving force behind my eating disorder. In an effort to find love and acceptance, I took drastic measures to become what I thought others wanted me to be—thin. Thankfully God helped me overcome the stronghold...
About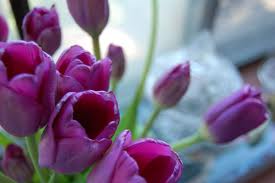 Living in Truth Ministries is a non-profit organization that helps women replace worldly lies with biblical truth, especially in the area of body-image, self-esteem, and eating disorders. Addressing the unique challenges facing women today, this Bible-based, support ministry empowers women to find true and lasting healing through the Great Physician, Jesus Christ.
The seed of truth, planted by the Spirit through the Word, can only grow and blossom as an outworking of God's perfect love.