Daily Encouragement
Today's Post By: Rae Lynn DeAngelis "…but those who hope in the LORD will renew their strength." (Isaiah 40:31a) We all have days when discouragement takes over and hopelessness settles in. For me, discouragement creeps into my life little by little. Minor irritations chip away at my resolve and eventually throw me into a tailspin. Perhaps you can relate. Satan prowls around looking for a break in our wall of defense. This is why we're advised to be self-controlled and alert...
Today's Post By: Rae Lynn DeAngelis Many have grown complacent concerning the blessings and freedoms we have in this country. We've grown accustomed to the modern conveniences and perks and sometimes we even feel entitled to that which we've done nothing to earn or deserve. People who come to our country looking for a better way of life are often shocked by the waste and apathy they find here. We are the most blessed nation on earth, but do we really appreciate what we have been...
About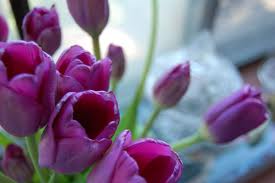 Living in Truth Ministries is a non-profit organization that helps women replace worldly lies with biblical truth, especially in the area of body-image, self-esteem, and eating disorders. Addressing the unique challenges facing women today, this Bible-based, support ministry empowers women to find true and lasting healing through the Great Physician, Jesus Christ.
The seed of truth, planted by the Spirit through the Word, can only grow and blossom as an outworking of God's perfect love.
Who You Are...
Finding Your Everything...
When you are drowning in a storm, lost in the world of everyday life, finding hope and encouragement seems impossible. Giving up might seem like the answer, but it isn't. This video is, simply, powerful...