Daily Encouragement
Today's Post By: Rae Lynn DeAngelis During our first year of marriage, my husband and I visited the Red River Gorge with some close friends.  While my girlfriend and I were perfectly content to view the rich beauty of the scenery visually, our husbands had to experience the landscape in a more physical way—repelling off the side of a cliff.  Barely twenty, we didn't fully comprehend all the risks involved with such a sport. When you're young you don't always think—you...
Today's Post By: Rae Lynn DeAngelis Each week of the show Man vs. Wild, a former British Special Forces officer is dropped into extreme environments around the world to teach life-saving, survival techniques. His proven methods help individuals battle the elements and find their way back to safety. In one particular episode, Bear Grylls entered a remote rainforest far from the comforts of advanced civilization.  Because of the tall trees and thick undergrowth, even this survival...
About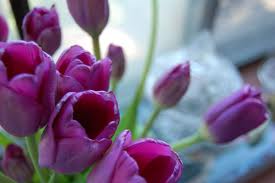 Living in Truth Ministries is a non-profit organization that helps women replace worldly lies with biblical truth, especially in the area of body-image, self-esteem, and eating disorders. Addressing the unique challenges facing women today, this Bible-based, support ministry empowers women to find true and lasting healing through the Great Physician, Jesus Christ.
The seed of truth, planted by the Spirit through the Word, can only grow and blossom as an outworking of God's perfect love.
Who You Are...
Finding Your Everything...
When you are drowning in a storm, lost in the world of everyday life, finding hope and encouragement seems impossible. Giving up might seem like the answer, but it isn't. This video is, simply, powerful...