Daily Encouragement
Today's Post By: Rae Lynn DeAngelis The childhood memory that I'm about to share is a bit sketchy. It is remembered mostly through my mom's retelling. She said that I was about two years old when the event took place. Although I don't remember the details, I do remember the feelings associated with the experience – extreme sadness. My dad had given my mom a parakeet while they were engaged. She named him Petey. She had grown to love her little green and yellow...
About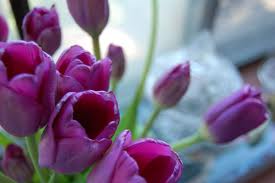 Living in Truth Ministries is a non-profit organization that helps women replace worldly lies with biblical truth, especially in the area of body-image, self-esteem, and eating disorders. Addressing the unique challenges facing women today, this Bible-based, support ministry empowers women to find true and lasting healing through the Great Physician, Jesus Christ.
The seed of truth, planted by the Spirit through the Word, can only grow and blossom as an outworking of God's perfect love.