Daily Encouragement
Today's Post By: Rae Lynn DeAngelis I reached into my refrigerator and pulled out one of my favorite early autumn treats—a pear.  Just a few days prior, I had purchased a bag of the perfectly ripened delights. The pears were without blemish when I placed them into my refrigerator, but now, just days later, each piece of fruit bore what appeared to be war wounds.  Small cuts and bruises dotted the fruit's casing. The pears had not been through any great conflict, and yet, here...
Today's Post By: Rae Lynn DeAngelis "So I say to you: Ask and it will be given to you; seek and you will find; knock and the door will be opened to you. For everyone who asks receives; the one who seeks finds; and to the one who knocks, the door will be opened." (Luke 11:9-10) I glanced down at my sandals and noticed that one of the glittery rhinestone buttons which had transformed my ordinary flip flops into a super cute wardrobe statement was missing. My heart sank to the pit...
About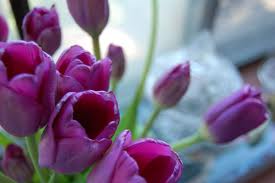 Living in Truth Ministries is a non-profit organization that helps women replace worldly lies with biblical truth, especially in the area of body-image, self-esteem, and eating disorders. Addressing the unique challenges facing women today, this Bible-based, support ministry empowers women to find true and lasting healing through the Great Physician, Jesus Christ.
The seed of truth, planted by the Spirit through the Word, can only grow and blossom as an outworking of God's perfect love.