Daily Encouragement
Today's Post By: Rhonda Stinson I am the I, the center of pr-I-de;       Self-serving, self-righteous, yes, self-centered I. I am the I, the me and the my,       Don't ask any questions for I'm always right.  Compromise, hah, no way I reply;       My way or the highway I don't compromise.  When I talk you listen and bow at my feet,       As I trample you down just play dead and agree.  I want the glory, the honor, the praise;       When the show's...
Today's Post By: Rae Lynn DeAngelis "If a man cannot get through to God it is because there is a secret thing he does not intend to give up." ~Oswald Chambers, My Utmost for His Highest Sin separates us from God. When we sin, God doesn't abandon us, but our relationship definitely suffers.  God is holy, and for this reason He cannot tolerate sin.  Our iniquity becomes a barrier, separating us from the full benefits of a close relationship with God. "Surely the arm of the...
About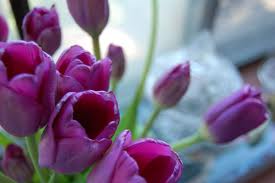 Living in Truth Ministries is a non-profit organization that helps women replace worldly lies with biblical truth, especially in the area of body-image, self-esteem, and eating disorders. Addressing the unique challenges facing women today, this Bible-based, support ministry empowers women to find true and lasting healing through the Great Physician, Jesus Christ.
The seed of truth, planted by the Spirit through the Word, can only grow and blossom as an outworking of God's perfect love.
Who You Are...
Finding Your Everything...
When you are drowning in a storm, lost in the world of everyday life, finding hope and encouragement seems impossible. Giving up might seem like the answer, but it isn't. This video is, simply, powerful...