Daily Encouragement
Today's Post By: Rae Lynn DeAngelis Finally, we come to the third gift we can give to God, which is represented by myrrh. Myrrh was used by the Israelites in the tabernacle as a special blend of anointing oil. Just listen to God's specific instructions to the Israelites in Exodus: "Make these into a sacred anointing oil, a fragrant blend, the work of a perfumer. It will be the sacred anointing oil. Then use it to anoint the Tent of Meeting, the ark of the Testimony, the table...
Today's Post By: Rae Lynn DeAngelis The Magi's gifts to baby Jesus some 2,000 years ago represent ways in which we can honor God. You will recall that gold, frankincense, and myrrh were all used in the construction of the tabernacle, God's dwelling place among His people. Today, God dwells within each and every Christian. "Do you not know that your body is a temple of the Holy Spirit, who is in you, whom you have received from God? You are not your own; you were bought at a...
About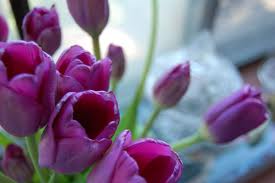 Living in Truth Ministries is a non-profit organization that helps women replace worldly lies with biblical truth, especially in the area of body-image, self-esteem, and eating disorders. Addressing the unique challenges facing women today, this Bible-based, support ministry empowers women to find true and lasting healing through the Great Physician, Jesus Christ.
The seed of truth, planted by the Spirit through the Word, can only grow and blossom as an outworking of God's perfect love.
Who You Are...
Finding Your Everything...
When you are drowning in a storm, lost in the world of everyday life, finding hope and encouragement seems impossible. Giving up might seem like the answer, but it isn't. This video is, simply, powerful...