Daily Encouragement
Today's Post Written By: Heather Rae Hutzel From the time we are born until the time we die, our human brains are constantly building new neural networks, allowing us to achieve, perform, and function at different tasks. Perhaps it was God's design all along for us to live eternally and to continually build new neural networks, expanding our brains intelligence. I believe God created us with an innate desire to explore Him. We see it everywhere. People always want to learn and know...
Today's Post Written By: Erin Davis I stumbled on an interesting collection of photos recently. ABCNews.com displayed a series of photos of individuals featured in the Guinness Book of World Records. Here are some highlights: • The largest human peace sign was formed by 5,814 people in Ithaca, N.Y. • The most pierced woman lives in Scotland and has 5,920 body piercing (ouch!). • A Texas man holds the record for sitting in a tub with the most rattlesnakes. He lasted 45 minutes...
Mission Statement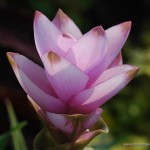 Our mission, represented by the acronym SEED, is to Support, Encourage, Empower, and Disciple women through the truth of God's Word.
Living in Truth Ministries exists to provide a safe, loving, Christian environment for women (all ages) who are living in bondage to the lies of this world. Addressing the unique challenges facing women today, this bible-based support ministry is designed to use God's unchanging truths to renew the mind, strengthen the body, and set the captive free. Together we learn, grow, and live in God's truth!
The seed of truth, planted by the Spirit through the Word, can only grow and blossom as an outworking of God's perfect love.
Who You Are...
Finding Your Everything...
When you are drowning in a storm, lost in the world of everyday life, finding hope and encouragement seems impossible. Giving up might seem like the answer, but it isn't. This video is, simply, powerful...