Daily Encouragement
Today's Post By: Rae Lynn DeAngelis "I appeal to you, brothers, in the name of our Lord Jesus Christ, that all of you agree with one another so that there may be no divisions among you and that you may be perfectly united in mind and thought." (1 Corinthians 1:10) Despite what some may say, I believe this country is still a Christian nation.  All over this blessed union, men, women, and children congregate on the weekends to offer up praise and worship to our Lord and Savior,...
Today's Post By: Rae Lynn DeAngelis "Before I was afflicted I went astray, but now I obey your word. You are good and what you do is good; teach me your decrees. It was good for me to be afflicted so that I might learn your decrees. The law from your mouth is more precious to me than thousands of pieces of silver and gold." (Psalm 119:67-68, 71-72) This may sound crazy, but I truly believe it was good for me to be afflicted with an eating disorder because in my desperation to...
About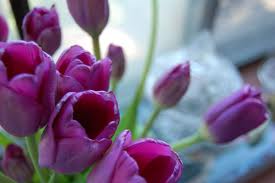 Living in Truth Ministries is a non-profit organization that helps women replace worldly lies with biblical truth, especially in the area of body-image, self-esteem, and eating disorders. Addressing the unique challenges facing women today, this Bible-based, support ministry empowers women to find true and lasting healing through the Great Physician, Jesus Christ.
The seed of truth, planted by the Spirit through the Word, can only grow and blossom as an outworking of God's perfect love.
Who You Are...
Finding Your Everything...
When you are drowning in a storm, lost in the world of everyday life, finding hope and encouragement seems impossible. Giving up might seem like the answer, but it isn't. This video is, simply, powerful...